LIVE WORRY FREE & CLOSE TO CAMPUS
University Commons Student Apartments in Oakland, Pittsburgh
Welcome to University Commons Apartments, a student housing hub in the heart of it all. Consisting of three distinct properties—University Commons at Dawson Street, The Lofts at University Commons, and University Commons at McKee Place—our apartments in Oakland, Pittsburgh offer everything you need to turn college years into an experience of a lifetime.
Our award-winning community is your new home away from home that allows you to enjoy exciting amenities, a variety of floor plans, and a location in the historic Oakland neighborhood. Set close to Forbes Ave and Fifth Ave, with bus stops within walking distance, reaching PITT's campus, university buildings, and the Cathedral of Learning will only take you minutes. This is also true for plenty of entertainment and retail destinations nearby like the Carnegie Museum of Natural History, Forbes Street Market, and all the local food spots. And if you need to venture outside the city, our fast access to I-376, I-579, and other highways ensures smooth commutes virtually anywhere you need to be.
Living alone or moving in with roommates is a possibility, thanks to the wide range of layouts we offer. Our Oakland, Pittsburgh apartments span from studios to five-bedroom units, and each of them includes hardwood floors, ample closets, fully equipped kitchens with dishwashers, and cable connections. More than this, there's a lush courtyard where you can relax after class, as well as quarterly resident-oriented events that help you befriend your neighbors. Plus, any mishap and chore can be dealt with in a timely fashion thanks to our on-site maintenance and management team.
Give us a call and decide which apartment near the University of Pittsburgh will be yours!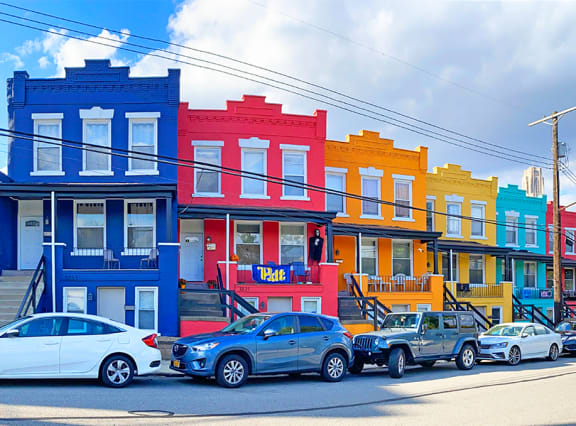 Start Your Search
FIND YOUR HAPPY PLACE
Choose a floor plan that suits you best. We have units ranging from one to five bedrooms!

Award-winning Management

NAMED PITT NEWS BEST REAL ESTATE COMPANY


Walnut Capital was voted the best real estate company in 2023 by 40,000 students, faculty and staff in the Pitt News Best of Readers Poll. Why would you live with anyone else? See what we have available!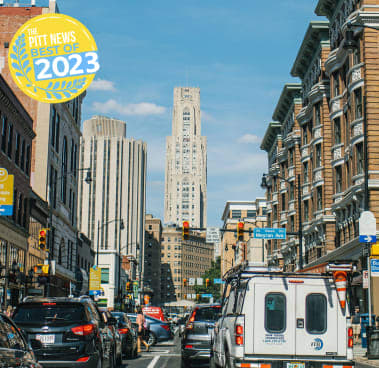 2023 Award Winner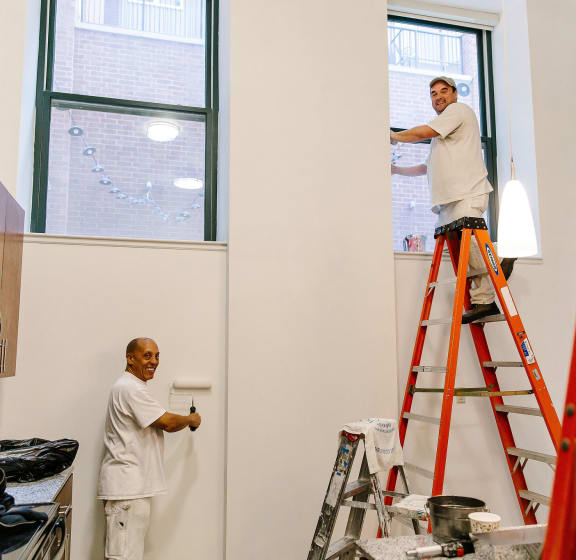 Round the Clock Service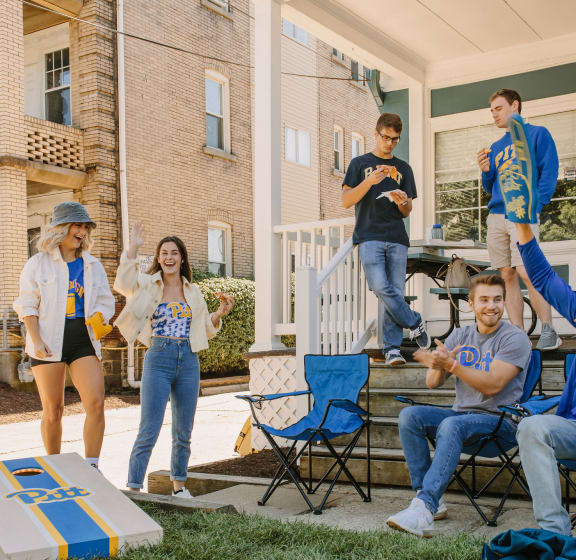 Resident Events
Testimonials
I've been renting with Walnut in South Oakland since August and I'm more than happy to be renewing our lease, as Walnut Capital has extremely competent property management. Maintenance requests are always handled swiftly. A much better college living situation than some of these Oakland "slumlords" who seemingly don't care about their tenants.

- AJ - Google
Although they are a bigger leasing company, I feel as though they treat each client as if they were the only one. I would recommend Walnut Capital to anyone looking for a place to live in Pittsburgh!

- Lindsay - Google
They are a very large rental company here in Pittsburgh, but they dont treat you like you would expect. Maintenance is very quick and easy to contact. They are more than just professional, they are friendly and reasonable. They have been great to work with. Thanks!

- Andrew - Google
I am a student at Pitt, and have lived in the off campus apartments in South Oakland for the past 2 years. The apartments are beautiful and anytime we have had a problem, maintenance comes either that day or the next morning. Couldn't have asked for a better experience!

- Anna - Google
Walnut Capital has been great to work with for my daughter's college apartment. Move-in was smooth and they've been very responsive to the issues that inevitably crop up.

- Liz - Google
Spent 2 years living in the University Commons close to Pitt's campus. Had a wonderful experience with the management company, especially their attentiveness to maintenance issues and ability to pay rent online. Made it very convenient for 3 roommates to pay rent separately. Would highly recommend for any Pitt student looking to live off campus.

- Max - Google
As a Pitt student living in Oakland, I've been incredibly fortunate to rent from a company that actually takes care of its property. University Commons really stands out among the "college slum" that is Oakland. Walnut Capital has never left me without basic necessities (something many friends of mine sadly cannot say of their Oakland landlords), and they also go out of their way to make living here feel safe and comfortable.

- Victoria - Google
Testimonials
I've been renting with Walnut in South Oakland since August and I'm more than happy to be renewing our lease, as Walnut Capital has extremely competent property management. Maintenance requests are always handled swiftly. A much better college living situation than some of these Oakland "slumlords" who seemingly don't care about their tenants.

- AJ - Google
Although they are a bigger leasing company, I feel as though they treat each client as if they were the only one. I would recommend Walnut Capital to anyone looking for a place to live in Pittsburgh!

- Lindsay - Google
They are a very large rental company here in Pittsburgh, but they dont treat you like you would expect. Maintenance is very quick and easy to contact. They are more than just professional, they are friendly and reasonable. They have been great to work with. Thanks!

- Andrew - Google
I am a student at Pitt, and have lived in the off campus apartments in South Oakland for the past 2 years. The apartments are beautiful and anytime we have had a problem, maintenance comes either that day or the next morning. Couldn't have asked for a better experience!

- Anna - Google
Walnut Capital has been great to work with for my daughter's college apartment. Move-in was smooth and they've been very responsive to the issues that inevitably crop up.

- Liz - Google
Spent 2 years living in the University Commons close to Pitt's campus. Had a wonderful experience with the management company, especially their attentiveness to maintenance issues and ability to pay rent online. Made it very convenient for 3 roommates to pay rent separately. Would highly recommend for any Pitt student looking to live off campus.

- Max - Google
As a Pitt student living in Oakland, I've been incredibly fortunate to rent from a company that actually takes care of its property. University Commons really stands out among the "college slum" that is Oakland. Walnut Capital has never left me without basic necessities (something many friends of mine sadly cannot say of their Oakland landlords), and they also go out of their way to make living here feel safe and comfortable.

- Victoria - Google